Best Seller
Check out our most popular products of the year based on sales and testimonials.


SNIPER MAX 80XD
*Rapture catalogue 2021 pag.107*
Sniper Max 80XD is a magnum sized body crankbait able to reach extreme depth with ease and able to get you in front of fish that you previously couldn't reach with a crankbait! Designed to dive quickly and efficiently to desired depth with less drag than baits of a similar size, the Sniper Max 80XD maximizes your time in the strike zone, while adding a fish-attracting turbulence trail. The deflective bill design and its high buoyancy characteristics also allow it to back up and float out of snags. A bass sound rattle creates a light yet deep knocking sound as well that provokes strikes without spooking finicky fish. Sniper Max 80XD is designed to succeed where all the other failed!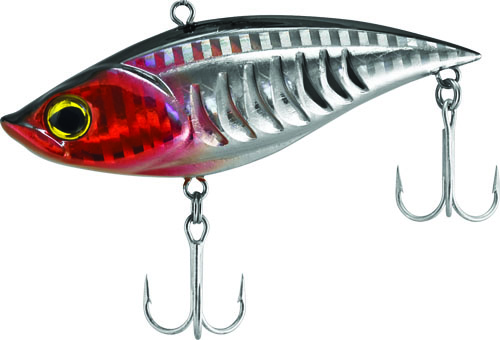 SPARKLE MAX DEEP
*Rapture catalogue 2021 pag.109*
Sparkle Max Deep is a deeper diver crank with a fast sinking action, deadly effective to searching for predators lurking close to rocks or submerged structures (bridge structures, plants, etc.), when used in a river, the stream will make it shake with frenzy. The compact size of the body together with the perfect positioning of the linking spot on the back give a great tight wiggling action and a superb stability while sinking. This lure produces a large number of low frequency vibrations and it's deadly effective for vertical jigging for Walleye or Bass.

MAD WORM
*Rapture catalogue 2021 pag.199*
An appetizing candy for any bass, the Rapture Mad Worm swims through the water with a fluttering action that gets bass crazy. The special silicon density and thick bone tail design generate a provocative wiggling motion. The Mad Worm also features a ribbed body and a uniquely designed hook point guard that allows for a completely weed less presentation. The Mad Worm works best with a steady retrieve, and can be used as a jig trailer, Texas-rigged, or Carolina-rigged.

AGGRESSOR NETS
*Rapture catalogue 2021 pag.241*
Series of strong yet light predator landing nets, good for fresh and saltwater fishing. The foldable frame allows to safely lift fish from water and reduces the sizes for transport as well.
• Ergonomic rubber butt handle grip
• Strong yet Lightweight Aluminium handle
• Wide aluminium folding frame
• Tangle free PE rubber mesh for total fish safety

MEDUSA
*Rapture catalogue 2021 pag.199*
The Rapture Medusa is a lure with a straight and compact body, with a top skirt that increases its attracting power and gives a design that allows longer casts and fish in saggy areas. Perfect for pitching and flipping you can use MAGNA SUPER LOCK WORM Hooks.