Bowed Minnow
*Rapture catalog 2021 pag.125*
Innovative bait whose shape is different from the vast majority of existing lures on the market nowadays. It can be retrieved in many different ways and its movement will be always irregular and wild. If retrieved slowly with small jerks it will simulate a small fish feeding on surface, chasing on newborn insects. If retrieved in a fast way it will swim in a crazy way with frequent side lateral sprints and sudden accelerations towards the bottom, imitating at perfection a blessed minnow or a dying fish trying to search for some shelter. It is the right lure for every condition.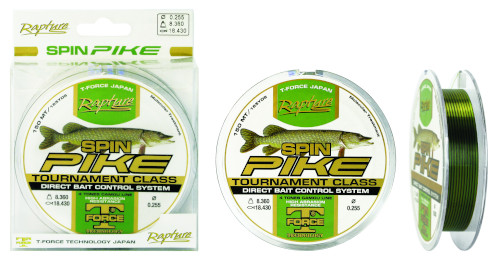 Spin Pike
*Rapture catalog 2021 pag.88*
This greenish-brown monofilament is designed specifically for pike fishing and other big freshwater continental predators. It is exceptionally strong and has the perfect combination of low stretch and high softness, making every lure easier to cast. Unlike other cheap spinning lines, the low stretch feature allows the angler to have a much more direct control of the lure and easily strike on to the fish attack. Spooled under parallel winding technology to improve line lay and limit tangle's risk, it is packed on 150 m spools.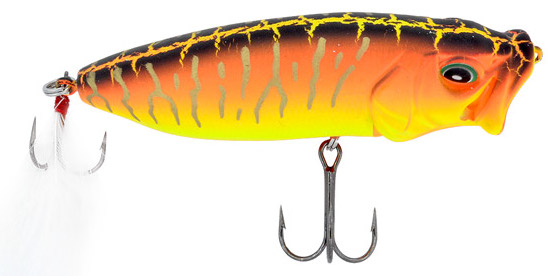 LP Pop
*Rapture catalog 2021 pag.123*
The LP Pop is a very effective top water lure equipped with rattler. Finished with realistic colours. The shape combined with a perfect balance will allow unparalleled casting distance even in unfavorable wind conditions. This lure produces the classic "pop" sound effect together with low-frequency vibrations that stimulates aggressivity even in wary predators.

Bloody PopUp
*Maros Mix catalog 2021 pag.45*
Pop-up balls, which is bleeding visibly in the water. Thanks to the special production technology, the balls can be bleeding for a long time as the aroma ooze continuously. Available in 7mm and 9mm, taste of Strawberry, Panettone, Bananas and Halibut.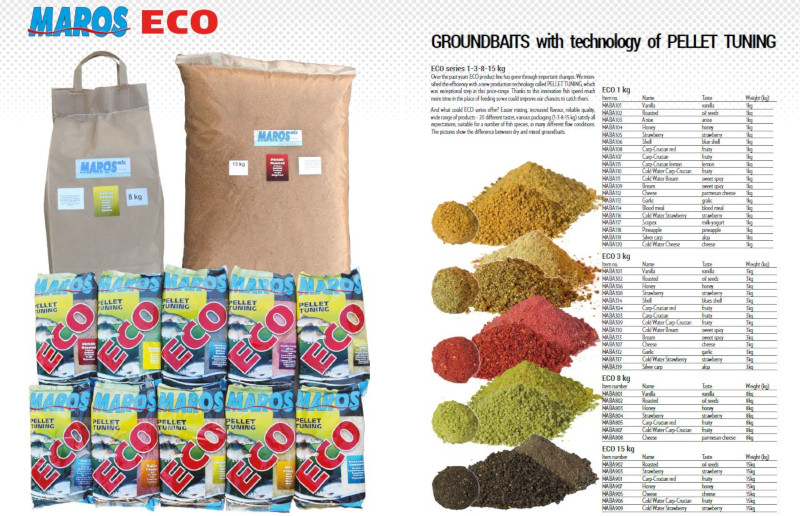 Eco Pellet Tuning
*Maros Mix catalog 2021 pag.6*
Over the past years ECO product line has gone through important changes. We intensified the efficiency with a new production technology called PELLET TUNING, which was exceptional step in this price-range. Thanks to this innovation fish spend much more time in the place of feeding so we could improve our chances to catch them. And what could ECO series offer? Easier mixing, increased flavour, reliable quality, wide range of products – 20 different tastes, various packaging (1-3-8-15 kg) satisfy all expectations, suitable for a number of fish species, in many different flow conditions. The pictures show the difference between dry and mixed ground baits.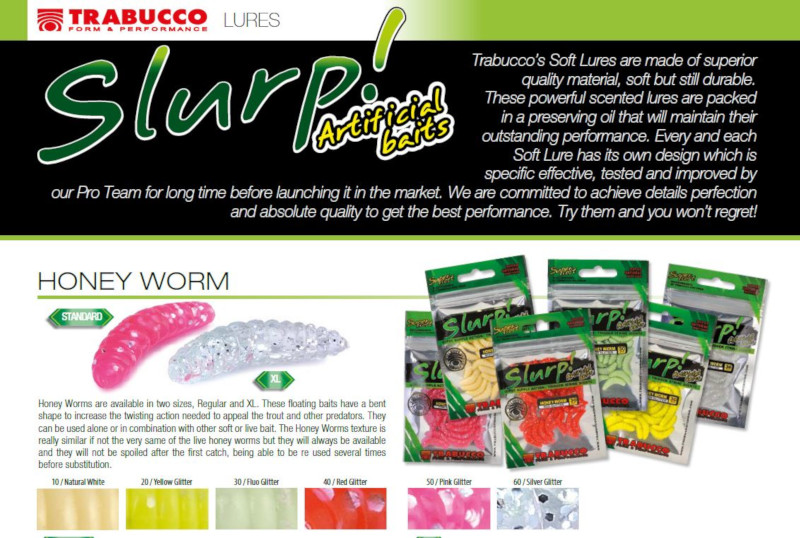 Slurp Trabucco
*Trabucco catalog 2021 pag.418*
Trabucco's Soft Lures are made of superior quality material, soft but still durable. These powerful scented lures are packed in a preserving oil that will maintain their outstanding performance. Honey Worms are available in two sizes, Regular and XL. These floating baits have a bent shape to increase the twisting action needed to appeal the trout and other predators. They can be used alone or in combination with other soft or live bait. The Honey Worms texture is really similar if not the very same of the live honey worms but they will always be available and they will not be spoiled after the first catch, being able to be re used several times before substitution.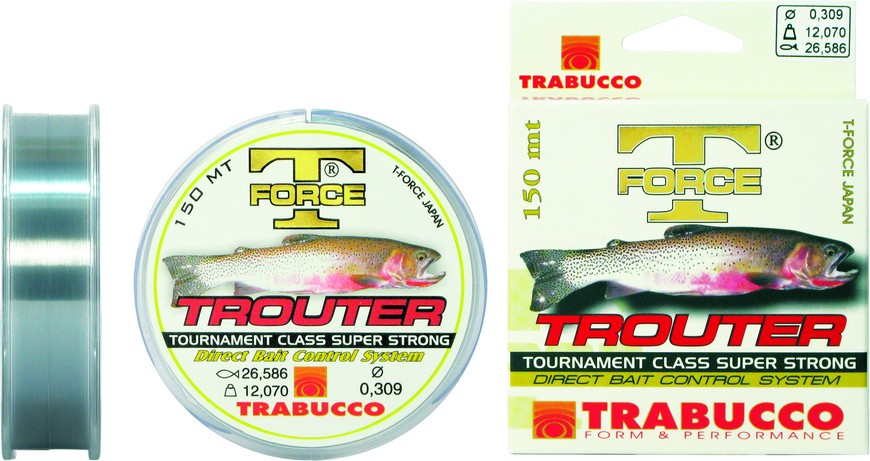 T- Force Trouter
*Trabucco catalog 2021 pag.223*
The innovative line structure combined with the external silicone coating, reduces the mechanical memory of the line maintaining a great softness, ideal for a correct bait presentation. Completely impermeable, the particular coating isolates the inner line structure from external agents, preserving the line characteristics for a long time and also in the lowest temperatures. The frictions are reduced to the minimum allowing long castings and reducing to the least one the abrasion against the guides. The transparent colour maintains low refraction degree an all kind of waters.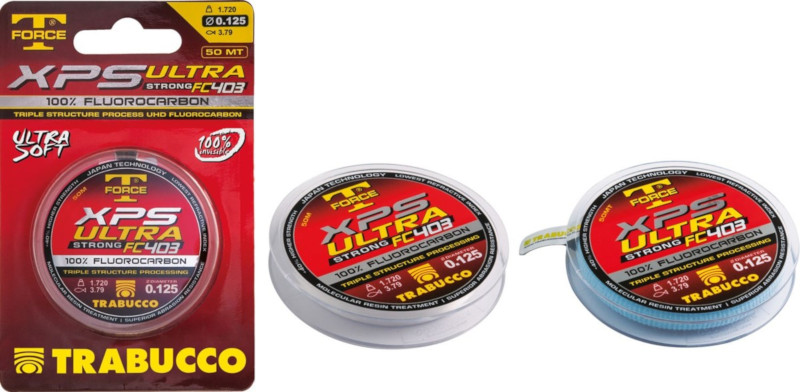 Ultra Strong FC 403
*Trabucco catalog 2021 pag.207*
The extraordinary softness of these fluorocarbon lines casts its benefits on ease of handling, on the naturalness of bait presentation, on the tangle's risk limitation and also on knot strength. Nothing so obvious: only 100% Fluorocarbon guarantees invisibility to fish, thanks to its light refraction index, which is very close to that of water.